This is a legacy website for Susan Hicks' sculpture.
To visit Susan's current website click on the image below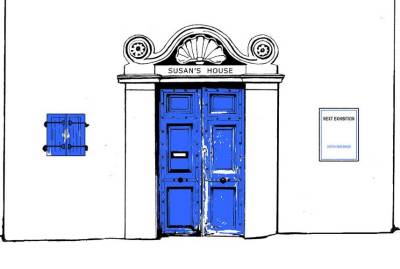 out of here
Susan Hicks uses ceramic and mixed media to create figurative sculpture with a prophetic edge.
This is intolerant work, expressing impatience with oppression whether personal, social or spiritual. It is deeply concerned with change, exploring issues of hope, the loss and restoration of dreams, and the courage and labour involved in the realisation of ideals. Rejecting both transient escapism and unthinking submission to the status quo, it challenges the viewer to consider the nature and demands of genuine freedom.
Susan Hicks has been making sculpture for 10 years; for 8 of these she has been a member of Westbourne Grove Church.
address:

phone:
mobile:
e-mail: